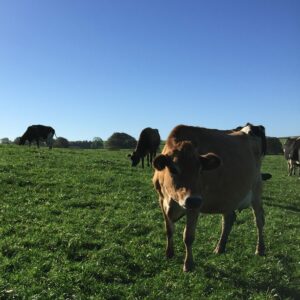 Our Story
J. Stobart and Sons Ltd was established in 1963 when Mr. John Stobart bought a second hand pelleting press. The company has grown steadily over the years from the original press which could produce about 1 Tonne per hour to a site now covering a 5-acre site comprising of Raw material stores, facilities for mixing and blending as well as four production systems for pelleting compound feed.
J Stobart & Sons Ltd continues to be a family run business, Ronnie Stobart has been in charge since the start  and his two sons and grandsons now all work in the business too. The company currently employs 20 people, operates a fleet of delivery vehicles and are able to produce over 250 tonnes of blends and compound feed per day.
We deliver throughout Cumbria as well as supplying products which are collected for distribution throughout Scotland and Northumbria.